The Connected Environments team is a mix of researchers and teachers who practice the connected curricula approach to delivering postgraduate teaching and are an early adopter programme as part of the UCL East Future Living Institute.
Andy Hudson-Smith

Andy is Professor of Digital Urban System and can often be found cramming electronics into recycled historic objects. This will be the third MSc programme he has spun up and he knows the ins and outs of how CASA works as he was head of department for 10 years. Andy will be found helping across all modules but in particular those with a unity, modelling and physically prototyping flavour.
Duncan Wilson

Duncan is Professor of Connected Environments and usually underestimates the time it will take to build his "little project". He spent 20 years in industry at Arup and Intel working on industry/academic research projects. Previously an honorary Prof at CASA for a couple of years he finally moved in full time. Duncan will be found helping across all modules but in particular those with an IoT, prototyping and industry flavour.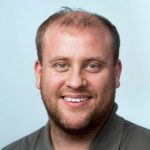 Steven Gray
Steven is Principal Teaching Fellow at CASA and is typically found fiddling with shiny new infrastructure we use to get things working in production environments. A proper computer scientist and Google Developer Expert he is the person we reach out to when we need real software engineering. Steven will be found helping run our core infrastructure and modules with a web architecture, prototyping and mobile app focus.
Kira Kempińska
Kira is lecturer in Geospatial Artificial Intelligence / Machine Learning and when not in CASA can be found creating the next big AI start-up. With a machine learning PhD from UCL she is helping define how we can apply machine learning and probabilistic inference on resource constrained device of the IoT. Kira will be leading on the deep learning for sensor systems modules and supporting industry and entrepreneurship activities.
Valerio Signorelli
Valerio is lecturer in Connected Environments (Virtual) and when not in VR headset can be found walking the streets of London with a microphone explore the urban soundscape. He trained as an architect and has probably spent an equal amount of his working life in virtually augmented environments and is therefore our VR/AR /MR/Unity guru. Valerio will be supporting prototyping and making across the programme and in particular visualisation activities.
Martin De Jode
Martin is lecturer in Connected Environments (Hardware) and when not making IoT devices in the lab can be found probing old electronics with a multimeter and generally working out how things work. As a computer scientist with a PhD in physics and several years teaching others how connected devices work he is our go to guy for hardware. Martin will be supporting prototyping and making across the programme and in particular hardware hacking activities.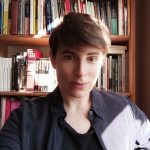 Leah Lovett
Leah is a Research Fellow and is always looking out for new ways of using digital technologies to tell stories that connect people with their environment. Trained as an artist at the Slade School of Fine Art, she is experienced in collaborative and social arts practices, and takes a lead on impact, engagement and outreach activities in CASA.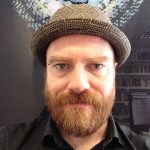 Oliver Dawkins
Olly is a Research Assistant who is interested in using digital technologies to understand both the personal perspective and the big picture in cities and other connected environments. Olly specialises in the use of 3D information, urban sensing, real-time data, visualisation technologies and mixed realities to experientially connect the big with the small.